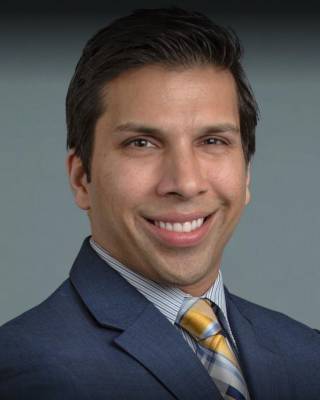 Vinay K. Aggarwal, MD
Assistant Professor, Department of Orthopedic Surgery
Associate Fellowship Director, Adult Reconstruction
NYU Langone Health
I think it's important to realize that medicine is not just a calling and a service to patients, but also a rapidly evolving business that physicians are poorly trained for. It's time to take a seat at the table and learn about the financial implications of healthcare and how to earn a living while providing quality care.  I'm passionate about being involved in an organization that takes the business side of medicine from a topic that's typically an afterthought or outright omission, as it was in my training, and offers supplemental education to our future surgeon leaders.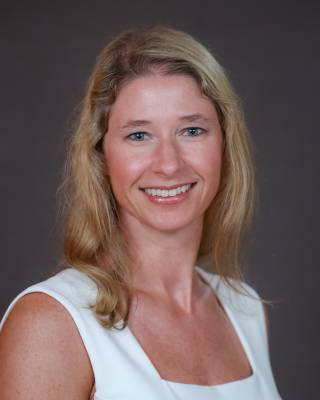 Cynthia Emory, MD, MBA, FAOA, FAAOS
Professor and Department Chair,
Department of Orthopaedic Surgery and Rehabilitation
Atrium Health Wake Forest Baptist
Understanding how to advocate for your patients and practice is essential for healthcare delivery. As we transition from fee-for-service to value-based care, it's important for surgeons to understand how to thrive in various practice models. We spend our years in training learning how to provide excellent clinical care and become technically competent, and there is little emphasis on the business side of medicine. This Foundation provides the necessary education for young surgeons to make informed decisions about their future practices.
Carl Herndon, MD
Assistant Professor, Department of Orthopedic Surgery
Division of Hip and Knee Replacement
Columbia University
In medical school, residency, and beyond we are trained in the art and science of patient care at the bedside, in the OR, and the clinic. To be a successful physician, you need to excel at all of that, but as the landscape shifts and other entities enter into the patient care mix we need to take a seat at the table, and speak/understand their language. I was fortunate enough to attend FPA events and leaning into this aspect of medicine and consider it the best practical education I've ever received. I am honored to be a part of that now as we pass that along to the next generation.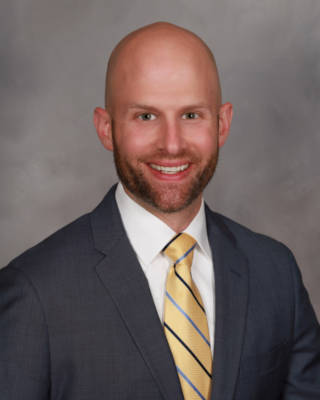 Chad A Krueger, MD, FAAOS, FAOA
Associate, Rothman Orthopaedic Institute
Associate Professor, Sidney Kimmel Medical College at Thomas Jefferson University Hospital
One of the hard truths that doesn't seem to be well taught or stressed in medical training is that very little of what makes a physician "successful" in practice has to do with clinical acumen. We've all see excellent physicians who seem to struggle because they don't know how to work within a team, build relationships and strong teams, manage finances, or identify strengths and weaknesses. These soft skills are equally important to a physician's clinical abilities. I got involved in FPA to help as many early career surgeons understand this fact to help with professional development that augments clinical skill sets.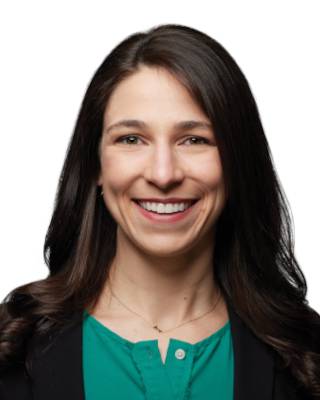 Elizabeth Lieberman, MD
Clinical Associate, Orthopaedic and Fracture Specialists
Money, politics, and religion might be off-limits for the Thanksgiving dinner table, but they're also rarely discussed in medical school or residency training.  However, our ability to deliver patient care relies on successful business practices, engaged surgeon leaders, and diverse representation.  The Foundation for Physician Advancement (FPA) has created the perfect forum to discuss these topics and learn how to incorporate them with our clinical and scientific knowledge to build a successful practice.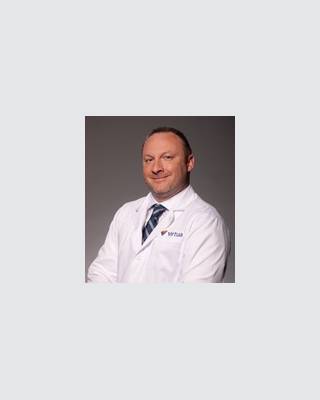 Sean McMillan, DO
Chief of orthopedics, Virtua Health Willingboro and Camden Campuses
Director of Orthopedic Sports Medicine,  Virtua medical group
Associate Clinical Professor, Rowan School of Osteopathic Medicine
As Orthopedic surgeons, we spend over a decade learning how to diagnose, treat, and care for patients. A huge gap in that training is "what happens when overnight, you're also a business, especially in today's environment." I believe that you are your best advertisement and it's up to you to create the "brand" you want to be associated with in your community. Creating that brand is more than a website or large social media following. To be successful is to be genuine and sincere to your patients, staff, nurses, and to society. The ability to connect with a patient with your presence can transform a room and rally those around you to want to follow you. I got involve with FPA because I want to share what I've learned about building a patient care centered brand and how to use tools like social media to provide informative content for patients and peers that enhances your persona and emphasizes your skill set.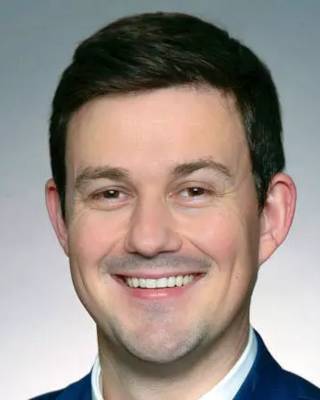 Alexander L. Neuwirth, MD
Associate Residency Program Director
Assistant Professor, Department of Orthopedic Surgery
Columbia University Irving Medical Center
Teaching residents, fellows and early practice surgeons is one of the most rewarding aspects of what I do. As an associate residency program director at Columbia University, I am fortunate to mentor and sponsor trainees at all levels clinically, and in various other aspects of their careers. The business aspect of medicine is absolutely critical to understand in order to succeed as a surgeon and FPA fosters a superb and unique curriculum to help early practice surgeons navigate an increasingly challenging environment for physicians.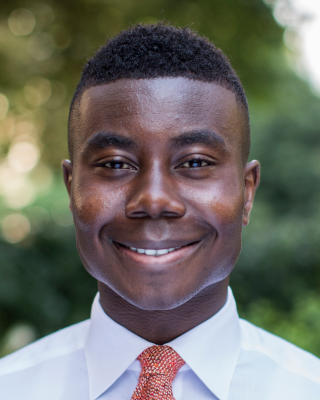 Stephane Owusu-Sarpong, MD
PGY5 Orthopaedic Surgery Resident
NYU Langone Orthopedic Hospital
There is a huge void in medical education when it comes to the business of building a practice and getting started after residency and fellowship training. This foundation is comprised of several leaders in their respective subspecialties, all from broad practice environments. The ability to learn from them is extremely invaluable. I look forward to paying it forward when I am in their shoes one day.
Frank Phillips, MD
Ronald DeWald, Endowed Professor of Spinal Deformities
Director, Division of Spine Surgery
Section Head, Minimally Invasive Spine Surgery
Fellowship Co-Director, Spine Surgery
Rush University Medical Center, Chicago IL
2023: President, Society for Minimally Invasive Spine Surgery (SMISS)
Past President, International Society for Advanced Spine Surgery (ISASS)
I believe helping young surgeons set themselves up for success is a topic not often discussed yet is critically important for setting their careers in motion.  FPA courses provide an ideal focus on this topic, which is probably one of the most important we all have faced. Over the years I've learned a lot about medicine, patient care, and mentoring future generations of surgeon leaders. I hope my involvement with FPA helps pay it forward to reach more surgeons and set the Orthopedic community up for continued success.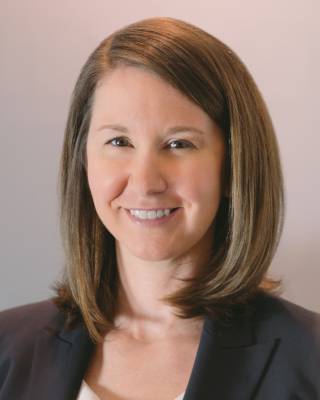 Susanne Roberts, MD
Assistant Professor of Orthopedic Surgery
Hand, Upper Extremity, and Microsurgery
Columbia University Medical Center
The business and practice management side of medicine are assumed to be intuitive aspects you will pick up when needed, but the reality is that these skills take time to learn over years of experience. This expertise should be taught just as we pass on medical knowledge. FPA aims to bridge this gap in education and give surgeons the skills and knowledge they need to face starting and building a successful practice. I am honored to help future generations of surgeons be leaders and advocates for themselves and their patients in this arena of medicine.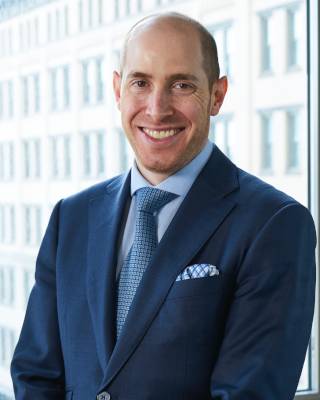 Joshua C. Rozell, MD
Assistant Professor, Department of Orthopedic Surgery
Division of Adult Reconstruction
NYU Langone Health
Teaching residents, fellows, and medical students has always been my passion. As an attending, you realize that a lot of the important aspects of a career in medicine are not taught during training. I am always thinking to myself, "what do I wish I knew earlier that could make me a more successful physician?" FPA is the perfect conduit to help me take lessons I've learned and share them with others to enable their success. This education is tremendously important for any surgeon's career and represents a big gap in our current surgical training curriculum. Gaining insight into working smarter, not harder, can transform a young surgeon into a great leader, educator, and advocate for future generations.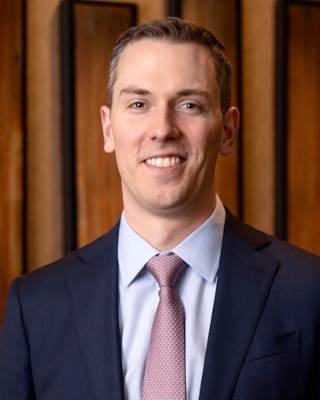 Augustus (AJ) Rush III, MD
Orthopaedic Spine Surgeon, Texas Back Institute
Our entire academic careers from college through fellowship focuses on patient to care and building medical and surgical skills. Little, if any, time is spent focusing on our future job, and running a successful practice, no matter which practice model we go into.  Whether we want to acknowledge it or not, understanding the business side of medicine is a necessity for being able to practice in today's healthcare setting. Helping residents, fellows, and early career surgeons navigate that landscape effectively is why I got involved with FPA. I want to share tips and best practices my mentors gave me, and what I'm actively learning to help others maintain happy, healthy, lives and prevent burnout and career changes.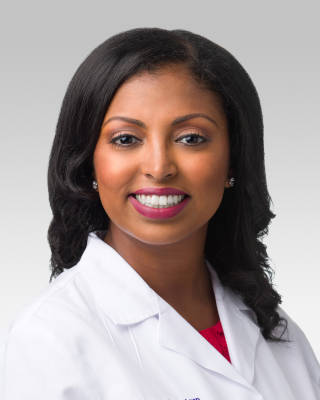 Linda I. Suleiman, MD, FAAOS
Associate Professor of Orthopedic Surgery and Medical Education
Associate Dean for Diversity and Inclusion
Adult Hip and Knee Reconstruction and Replacement
Department of Orthopedic Surgery
Northwestern University Feinberg School of Medicine
Women In Arthroplasty; Vice Chair
Ruth Jackson Orthopaedic Society; Presidential Line
During our medical school and residency training we predominantly see one type of practice and we are not educated on how a variety of practices function on a day-to-day basis. Many of the discussions during our training with faculty are focused on the clinical aspects of Orthopaedics and very little on the various business models. In addition to the business of medicine gaps, we're not educated on how to actually build a practice, manage conflicts, develop our teams, and expand into other aspects of Orthopaedics outside of operating. I got involved in the Foundation For Physician Advancement to take what I've learned, and help others develop their practice and perhaps avoid some of the pitfalls I've seen others fall into.
Jessica Woodcock, MD
Carolina East Health
I believe in promoting the practice of orthopedics for our patients and specialty, through best practices and lessons learned. This education should include different perspectives and experiences to enable the development of orthopedic surgery to grow sustainably and allow for balanced fulfillment of the practicing orthopedic surgeon.